Getting dual citizenship has become very popular in recent years. There are many reasons why people are looking to move to another country, such as political, economic, or when they see a business opportunity there. When it comes to the most popular options, we have to mention the Caribbean countries like St. Kitts and Nevis, Antigua and Barbuda, Grenada, and Dominica.
If you are interested in obtaining the Dominica citizenship, the first step is to learn more about this process. The great thing is that the procedure is quite simple as it is for other Caribbean countries, and that you can choose between donation and buying a property. We will provide more details related to prices and real benefits of getting a Dominican passport.
Different Types of Expenses
As we already mentioned, you can choose between donation and investment in assets as a requirement. The first option costs $100k for a single person, and you can include your partner or a sibling for the additional $50k. When it comes to properties, the minimum price is $255k. However, these are not the only expenses included. You will need to pay all kinds of fees during the process, starting from the application, providing documents, going to interviews, and more.
The main reason why you should be aware of all these fees is that they can significantly increase the initial price. Therefore, you cannot expect to complete the whole process with only $100k. Some of the fees are processing costs, which are $1000, due diligence will cost you $7,500, and finally, getting the passport will require another $1,300.
The expenses are even higher with the second option, where you will still have to pay an additional government fee of $25k and the same fees as when you are making the donation. Therefore, the minimum of $225k for a property is not the complete amount you will need. When we combine all these expenses with the price of the property, we can see that the minimum amount of money that you will have to spend is around $260k.
Besides that, you should count on an additional amount of money that you will have to pay to the agency that is helping you collect the documents and finalize the process. This is always the best option to choose. Even though Dominica is open to foreigners, there is a strict procedure where you will need to provide various papers, and missing even one of them can lead to delays or even rejection. Therefore, hiring an agency may include higher expenses, but you will get your passport much faster.
There Are Many Benefits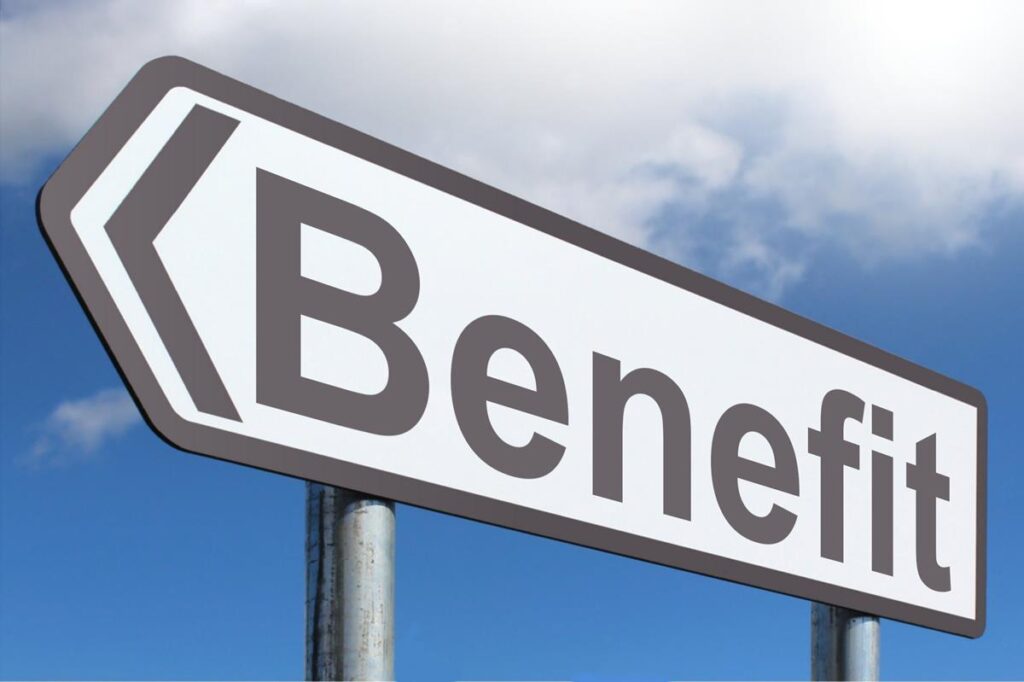 We can notice that a lot of people share the same misconception, which is that Dominica and other countries around it serve as places where people can deal with money laundering since these places are known as tax havens. However, that is far from being true.
Also, there is no way to avoid any sentence in your country by simply moving to Dominica. There is a strict screening process where the officials will check your background, businesses where you are involved, and many other details to ensure that you are not suspicious.
The fact is that you won't need to pay any taxes on the income that you are making outside of the country, and this is an action promoted by the government to attract more people to invest in this country.
On the other side, you will have to pay taxes and any other fees on your businesses and property you own in the country. Moreover, you won't need to pay extra for capital gains, gifts, and inheritance. Therefore, it represents a perfect solution for moving your business there.
Another reason to consider moving or opening a business in Dominica is that they have great relations with a lot of countries around the world. You are able to travel without a visa to over 140 countries, including China and EU.
Furthermore, we mentioned that you can include your family in the process. That is another important advantage that we must mention. The whole process can be done in around two months, and you can move to this country with your family. Dominica is developing very fast, and some of the benefits we can see are improved healthcare and education, which means that you will provide great conditions for your kids.
On the other side, if the main reason for you to get this passport is a business opportunity, you should know that there are no special residency requirements, meaning that you will have to be in the country for a specific period of time during the year. You can complete the procedure online, and the duration of the passport is five years. Therefore, you can choose to go there only for a vacation once per year. There is no way to lose the citizenship once it is granted.
The investment in property is especially attractive, and that is not a surprise since this is one of the most popular tourist destination in the world. Also, it is a safe investment since the trends are showing that the value of property is gaining its value over time.
With improved development that is expected over time, the prices of real estate will grow even higher. Therefore, now might be the best moment to make this choice. We also have to mention that the economy and political conditions in the country are quite stable, and there are no signs of potential turbulences in these areas.
Last Words
The key is get prepare properly before the application. The best solution for that is to contact a well-known agency that will help you collect all required documents and prepare for the interview. Also, it is important to learn more about expenses, especially if you are tight with the budget. Even though the minimum price for property is $225k, there are additional fees, and if you want to bring your family as well, the price can be over $300k.